IndieBucks Neuigkeiten
Diese Seite ermöglicht es Ihnen neü Artikel in NATS zu sehen, die durch Programm Eigentümer erstellt worden. Diese neün Artikel können auch neü Entwicklungen, Ankündigungen, nützliche Informationen für Ihr Partner-Konto, oder etwas anderes, dass der Programm Besitzer wählt sein. Verwenden Sie die neüsten Schlagzeilen auf der linken Seite, um einen Newsbeitrag zu lesen; der volle Newsbeitrag wird daraufhin auf der rechten Seite angezeigt, zusammen mit dem Datum, an dem es veröffentlicht wurde, im Ansicht News-Artikel Modul.
Aktuelste Neuigkeitenschlagzeilen
Upcoming SALE on MyFriendsFeet.com!
May 28, 2018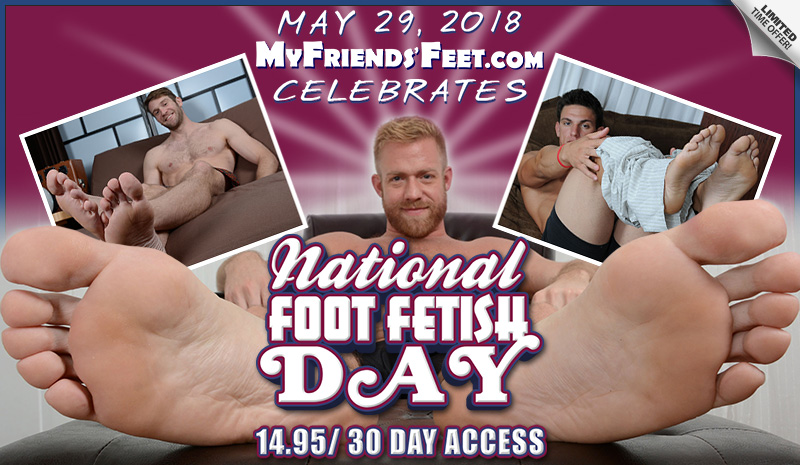 Did you know May 29th is FOOT FETISH DAY?
Did you know MyFriendsFeet is running a SALE to celebrate?
Well, NOW YOU KNOW!
Don't miss out on the opportunity to promote MyFriendsFeet memberships at a *discounted* price!
We have A LOT of success with these sales, so we want to make sure you take advantage and share the reward! We'll be running this sale from May 29th - May 31st.
All Indiebucks affiliates are encouraged to promote MyFriendsFeet at the discounted price of $14.95 with the Pay Per Sign Up and Revshare programs. Don't worry about changing your PPS or Revshare links, the special $14.95 membership option will automatically appear on the join page during the sale.